Providing Innovative Route to Market Solutions
Brands Africa Zambia was established in 2011 and was a consolidation of Vambiri and Lysos Distributors. It is growing to become one of the leading FMCG sales and distribution businesses in Zambia, with a well-deserved reputation for attention to detail, innovation and world-class service delivery.
Brands Africa represents both international and local principals exclusively and provides national distribution to all formal retail and wholesale chains as well as the informal sector. Brands Africa is also a major supplier to the in-store bakery channel, providing a variety of ingredients for their production.
There is a country-wide sales and merchandising team, as well as a 3PL fleet of 5 trucks to ensure excellent distribution coverage with reliable deliveries.  Brands Africa's warehouse is located in Lusaka and offers over 2, 8800m2 of space.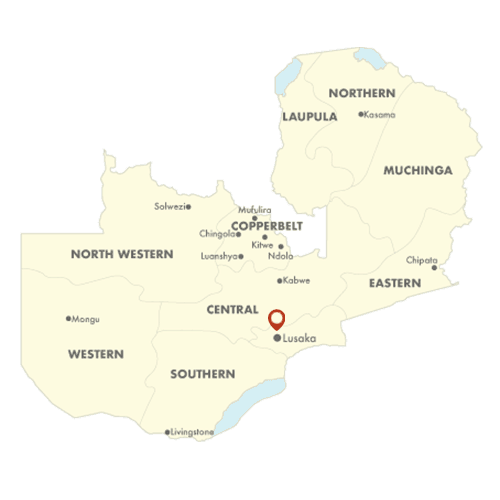 Principals
Brands Africa is one of the leading FMCG distributors in Zambia with these leading principals.
Oswell Chawapiwa
General Manager
With over 28 years in FMCG, Oswell has built his way up from merchandiser to General Manager gaining invaluable experience in each position he has held.  Oswell joined Brands Africa 12 years ago.  Oswell has excellent communication and leadership skills making him an asset to everyone he works with.
He holds an Honors Degree in Marketing Management (Zimbabwe Open University).
Anthony McRobb
Commercial Manager
With over 24 years in the FMCG Industry, 11 of which have been with the Brands Africa Group, Anthony has seen Brands grow and has grown with the company.
Anthony has worked with most of the departments within the company from sales, operations, budgeting, forecasts and this has given him an appreciation of what systems to apply within Commercial, so the company works well overall.
Bines Bwali
Finance and Operations Manager
Bines work experience has been across different sectors of industry with over 12 years in FMCG. He has worked in Logistics and Finance for over 29 years so brings a wealth of experience with him to Brands Africa.  Bines has been with Brands Africa for over a year now and has been a very welcome addition to the Zambian team.
Bines holds a Bachelor of Accountancy Degree from the University of Zambia.
Zambia Office
Plot Number 35998
Off Chandwe Musonda Road
Lusaka
Zambia
Tel: +260 211 845022
Email: zambia@brandsafrica.co.zw